Skechers Friendship Walk 2020 Online Edition: "A brilliant take on 'New Normal' walking"
Sketchers invites walking enthusiasts to join
'Skechers Friendship Walk 2020 Online Edition'
'Skechers GOwalk Smart an elite and innovative provider of walking footwear is now providing an alternative way of walking in the 'New Normal' era, offering no limitations to living a healthier lifestyle, aiming to inspire people to practice a habit that's worthwhile.
By registering online, participants will be able to join the activity at anytime and anywhere in Thailand while supporting the cause of Prostheses Foundation of Her Royal Highness Princess Mother, by donating 1 Baht for each Kilometer Recorded.
Apart from having the benefits of practicing healthy Social Distancing while tracing your progress through Smartwatch (and updating it on http://race.thai.run), you'll also get a chance to win Skechers sneaker throughout the year, or even be the two luckiest winner to win a pair of Skechers GOwalk Smart from 'Popular Vote' prizes under the category of 'Family' and 'Friendship'.
By simply sharing a photo of your favorite Skechers on our Facebook page with hashtag #Skechersfriendshipwalk #SkechersTH #GoWalkSmart
(For more information, please visit www.facebook.com/SkechersThailand)
"Skechers Friendship Walk 2020 Online Edition" information:
Free admission please visit: http://race.thai.run/sketchersfriendshipwalk2020BKK Available from August 12th, 2020 onward. Once the registration is complete, you will receive your E-BIB to confirm the registration via your registered email.  The E-BIB numbers can also be used to get an exclusive 30% discount for Skechers GOwalk at any Skechers retail store.
The event will be held on August 24th until September 22nd, 2020
Both printed t-shirt and the coin token will be available for sale at the price of THB 390 (Delivery fee included).
Get a chance to win 1 year of Skechers sneaker for those who reached 10 Kilometers achievement (Total 12 pairs for 1 prize. For more information, please visit www.facebook.com/SkechersThailand)
Get a chance to win 4 pairs of Skechers GoWalk Smart (2 prizes) by simply send the photo of your favorite 'family' moment (consist of at least three family members in the photo) and your favorite 'friendship' moment (the photo of you and your friend) under the concept of 'Family & Friendship' to Skechers Thailand page's activity post: https://www.facebook.com/events/291614478768799/
with hashtag #SkechersFriendshipWalk #SkechersTH #GoWalkSmart.
      (For more information, please visit www.facebook.com/SkechersThailand)
About Skechers GoWalk Smart
Leading sports and lifestyle brand Skechers has launched the GOwalk Smart, its newest innovation in the brand's iconic GOwalk series, representative of the brand's signature qualities of comfort and support. Experience the ultimate comfort with advanced walking shoe technology, available in both men's and women's designs.
Constructed with ultra-lightweight, responsive cushioning and high-rebound Comfort Pillar Technology™ outsole, the GOwalk Smart shoes will make your day a breeze to walk through. Stay cool even in the heat with the Air Cooled Goga Mat™ breathable insole, perfect for Thailand's humid weather.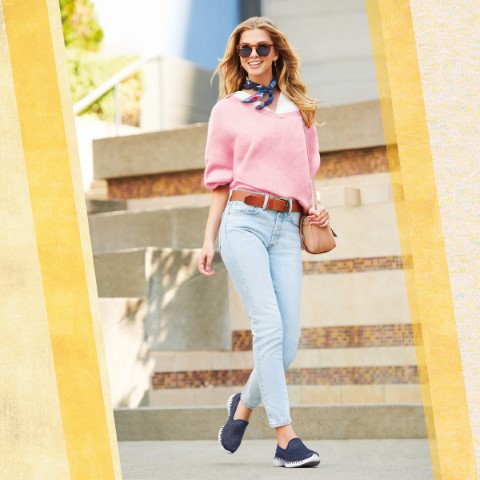 Skechers Friendship Walk
About SKECHERS Thailand
SKECHERS Thailand markets a diverse range of footwear for men, women, and children under the SKECHERS name. SKECHERS is available in 37 stores, 1 Superstore, 8 city outlet stores, 5 outlet stores (including the store at Siam Premium Outlet Bangkok) , 98 shop-in-shops, 2 online stores and 129 within the departmental stores (Total 280 stores in Thailand). For more information, please visit www.skechers.com and follow us on Facebook (facebook.com/SkechersThailand) and Instagram (@SKECHERSTH)