Park Hyatt Bangkok offers at-home gourmet experiences With its delivery service
Looking for affordable at-home gourmet experiences? Connect with us at Park Hyatt Bangkok. Delivery service from our popular restaurants now offers fantastic, reasonably priced, truly satisfying dining. The extensive delivery menu features all our signatures, including Australian Black Angus Beef Ribeye, Kurobuta Pork Chop, Miso Black Cod, pizzas, salads and pasta.
You could also stock up on house-made frozen wellingtons, pies and quiches that go straight from the freezer into a preheated oven to always have a delicious meal ready to serve. The beef wellington features Australian Black Onyx tenderloin while the salmon wellington has sustainable Tasmanian salmon as its focus; both 300 gms each. Your pie options are wagyu beef, sustainable salmon, and the classic chicken & mushroom pie, while quiches bring Ham &Cheese and creamy spinach to the table. Pies and quiches are available in 170gms, 450gms or 850 gms size servings.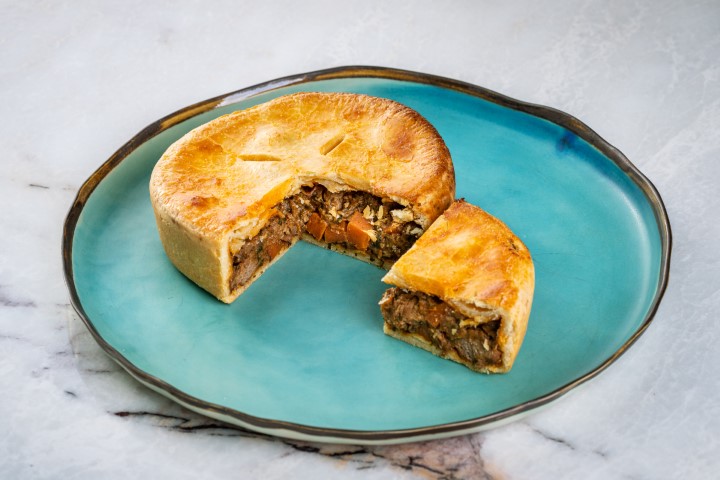 In the mood for a quick snack? Order the Pork Sausage Rolls or a selection of savory pastry puffs (yellow curry vegetable, green curry chicken, wagyu beef and spicy sustainable Tasmanian salmon; 150gms each). Each dish is carefully prepared with great attention to detail by experienced chefs.
Open daily at 9 AM – 7 PM
Order here;
Line Man https://bit.ly/2SQrOfG
Facebook Shop  https://bit.ly/3xWW5YJ
For more information, please call +66 2 012 1234 or
email: bkkph.fb.reservation@hyatt.com
Facebook : https://www.facebook.com/ParkHyattBangkok
Instagram : https://www.instagram.com/parkhyattbangkok/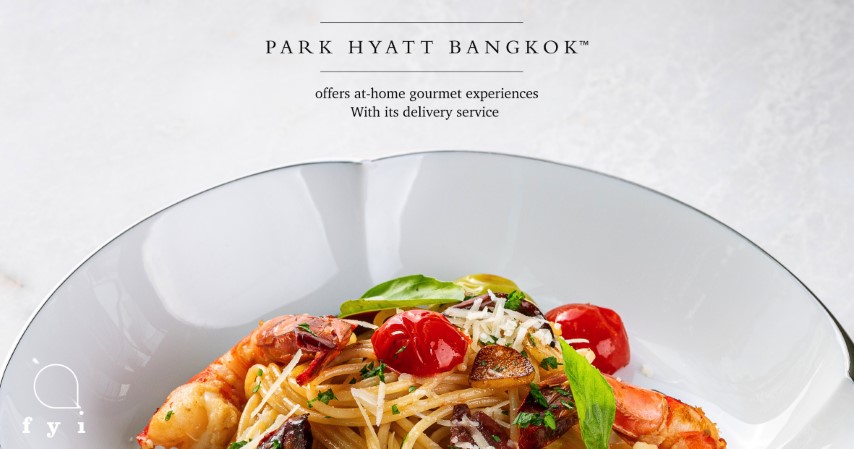 About Park Hyatt  
Park Hyatt hotels provide discerning, global travelers with a refined home-away-from-home. Guests of Park Hyatt hotels receive quietly confident and personalized service in an enriching environment. Located in several of the world's premier destinations, each Park Hyatt hotel is custom designed to combine sophistication with understated luxury. Park Hyatt hotels feature well-appointed guestrooms, world-renowned artwork and design, rare and immersive culinary experiences, and signature restaurants featuring award-winning chefs. There are currently 40 Park Hyatt hotels in the following locations: Abu Dhabi, Bangkok, Beaver Creek, Beijing, Buenos Aires, Busan, Canberra, Changbaishan, Carlsbad, Chennai, Chicago, Dubai, Guangzhou, Hamburg, Hangzhou, Hyderabad, Istanbul, Jeddah, Maldives, Mallorca, Melbourne, Mendoza, Milan, Moscow, New York, Ningbo, Paris, Saigon, Sanya, Seoul, Shanghai, Siem Reap, St. Kitts, Sydney, Tokyo, Toronto (under renovation), Vienna, Washington, D.C., Zanzibar, and Zurich. For more information, please visit parkhyatt.com. Follow @ParkHyatt on Facebook, Twitter and Instagram, and tag photos with #LuxuryIsPersonal.
About Hyatt Hotels Corporation       
Hyatt Hotels Corporation, headquartered in Chicago, is a leading global hospitality company with a portfolio of 19 premier brands. As of June 30, 2019, the Company's portfolio included more than 875 properties in over 60 countries across six continents. The Company's purpose to care for people  so they can be their best informs its business decisions and growth strategy and is intended to attract and retain top colleagues, build relationships with guests and create value for shareholders. The Company's subsidiaries develop, own, operate, manage, franchise, license or provide services to hotels, resorts, branded residences, vacation ownership properties, and fitness and spa locations, including under the Park Hyatt®, Miraval®, Grand Hyatt®, Alila®, Andaz®, The Unbound Collection by Hyatt®, Destination®, Hyatt Regency®, Hyatt®, Hyatt Ziva™, Hyatt Zilara™, Thompson Hotels®, Hyatt Centric®, Hyatt House®, Hyatt Place®, Joie de Vivre®, tommie™, Hyatt Residence Club® and Exhale® brand names, and operates the World of Hyatt® loyalty program that provides distinct benefits and exclusive experiences to its valued members. For more information, please visit www.hyatt.com.
Follow us
website : www.fyibangkok.com
facebook : https://bit.ly/2LubSvt
instagram : https://bit.ly/3njGxJd
twitter : https://bit.ly/2KYAnBr
youtube : https://bit.ly/35dVFlp
Editorial Staff : pr.fyibangkok@gmail.com
Editor | Kullaya Kassakul is a seasoned public relations professional with over 20-year experience, a true cat slave, an aficionado of vintage items of all kinds, a foodie and the owner of the brand g.a.s (gear ⋅acquisition ⋅syndrome), a clothing line that wants women to have fun dressing up and having their own style.

She's also a co-founder of Thailand Closet, located on the first floor of the Bangkok Art and Culture Center.

Oftentimes, she speaks on public relations and marketing communications at educational institutions and other organizations.

Apart from work, she likes to widen her perspective and update herself on trends so that she'll have fresh new ideas for her work.
Latest posts by Kullaya Kassakul
(see all)
Photographer | Samatcha is both a photographer and creative director, growing up in the age of black-and-white and film photography. He studied photography at the Department of Visual Arts, Faculty of Fine and Applied Arts, Chulalongkorn University, and had worked with a well-known advertising agency before moving to live in Los Angeles, USA, for quite some time.

Samatcha is well recognized for his ability to create magic in every picture through amazing composition and lighting. He also takes care of post-production himself to create the perfect image. His work philosophy is: "Always add 'extra' to 'ordinary', but never lose sight of functionality."

Last but not least now, Samatcha is a man who enjoys photography while living a busy life in Bangkok with his wife and the company of 40 cats.

For more of his work ,please visit https://www.facebook.com/pholosophy.photo/
Latest posts by Samatcha Apaisuwan (Pop)
(see all)