About "New Era" at About Eatery
About Eatery launches their new Modern Trattoria menu concept with a focus on seasonal ingredients to welcome in a new-era of dining at About Eatery.
As About Eatery reaches its 5th anniversary of operating (15th March 2016), About Eatery, a produce-driven, Italian restaurant and natural wine bar welcomes several new initiatives; 'About Charcuterie' corner, and New 'About Pasta' corner with ever-rotating pasta shapes, along with welcoming new partner and culinary directory, Mr Lorenzo Rosso.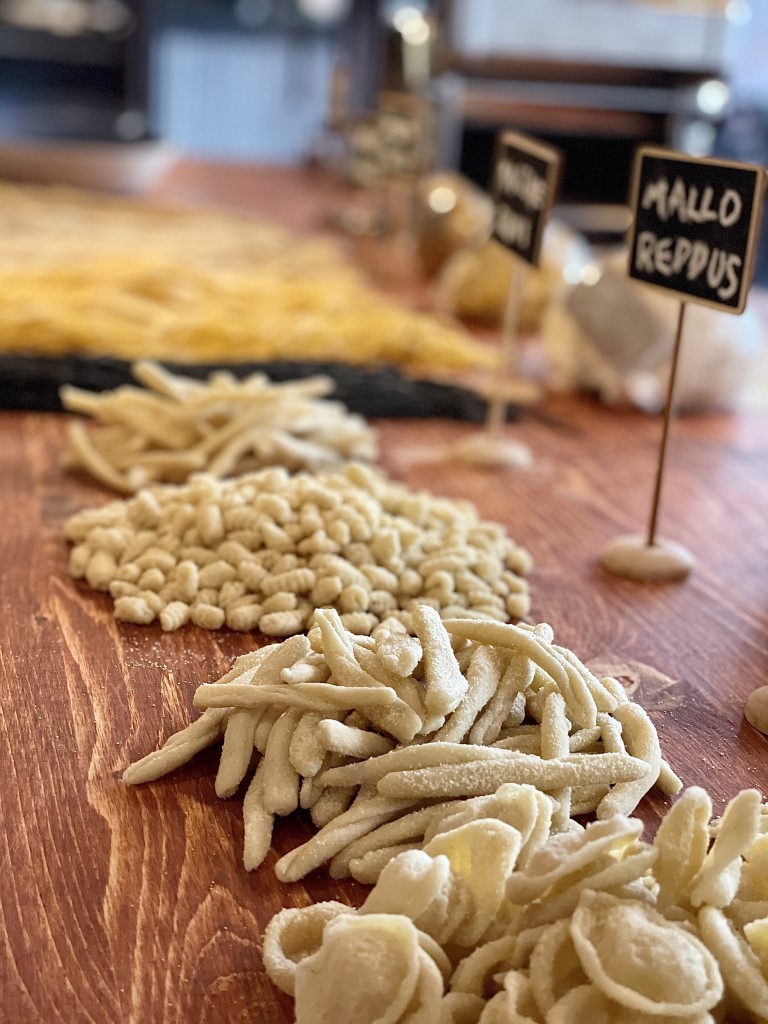 About Eatery's menu has developed into a more modern trattoria. The menuconcept will continue to focus on seasonal ingredients, while staying true to their simple yet sophisticated Italian roots. With a focus on serving locally grown, seasonal, organic and sustainable products, About Eatery works closely with small farmers and producers who share their passion for environmental harmony and delicious flavours to bring the freshest ingredients to the heart of Bangkok. Like the food, their natural wine selections are from small artisan growers who make wine with integrity and respect for the land.
The new Modern Trattoria concept focuses on simplicity in cooking, using techniques that have been passed down for generations while letting the fresh seasonal produces take center stage. The elevated, rustic plates with premium seasonal ingredients doesn't compromise menu variety or portion sizes. "We have paired down the menu, as we would like to focus on simple dishes that are made with a careful technique," said Lorenzo Rosso, About Eatery's new partner and culinary director. Instead of having the same menu throughout the year, the new concept at About Eatery will also highlight changes in the menu with seasonal ingredients along with the chef's daily inspirations. "We want to introduce never-seen pasta shapes to Bangkok's diners, we will not stick to the same type of pasta, we change the menu quite often so you can always experience something new,"
From fresh pastas to delectable mains and desserts, everything on the menu is made in-house and no details have been left out. Highlights include their new pasta corner, 'About Pasta', where selected pastas are made daily by hand from scratch and are incorporated into the menu, such as Bigoli Bottarga. The Bigoli pasta in this menu is crafted with a special clamp-like device called 'Bigolaro', traditionally used to make this type of thick pasta. The fresh pasta is then combined with Rock Lobster, Grey Mullet Roe, Cherry Tomato, Chilli, Garlic and Parsley. Another highlight from the pasta menu is the Tagliolini Black Truffle; fresh Tagliolini pasta is paired with Double Butter Sauce, Anchovy, Parmesan and Black Truffle. Pastas and sauces are in rotation and there will always be a new combination of pairing for diners to enjoy with every visit.
The restaurant also houses a new Charcuterie and Cheese corner, 'About Charcuterie', where fresh cold cuts and cheese are imported from the best producers and served in 3 different sizes; 60 CM, 80 CM and 100 CM. Diners can also choose their favourite cold-cut to have by the grams. While fresh pastas are must haves, don't miss mouthwatering mains and appetisers such as Fried Crab Cake, Rock Salt Grilled Wild Cod Fish Fillet and Lamb Chop as well as their homemade desserts, from Chocolate Cake with Chantilly Cream, Millefeuille to Tiramisu and Homemade Ice-creams.
While enjoying their new and delicious menu selections, ask About Eatery's restaurant manager and sommelier, Giulio Saverino about wine pairing. With more than 24 years of experience in the field, he will be more than happy to guide you through the wide selection of natural, organic and biodynamic wine at About Eatery. Don't miss a chance to sample the largest selections of Orange Wine in Thailand here.
Watch out more exciting upcoming culinary activities such as the 'About Seasonal' series and the Orange Wine Festival.
Operating Hours:
Monday to Saturday from 11.30am – 2.30pm and 5.30pm – 11.00pm (Sunday closed)
Contacts:
Tel: 092 907 2191
Line Official: @aboutextery
Email: info@abouteatery.com
Website: https://www.abouteatery.com/
Facebook: https://www.facebook.com/abouteatery.bangkok
Instagram: https://www.instagram.com/abouteatery/?hl=en
Follow us
website : www.fyibangkok.com
facebook : https://bit.ly/2LubSvt
instagram : https://bit.ly/3njGxJd
twitter : https://bit.ly/2KYAnBr
youtube : https://bit.ly/35dVFlp
Editorial Staff : pr.fyibangkok@gmail.com
Editor | Kullaya Kassakul is a seasoned public relations professional with over 20-year experience, a true cat slave, an aficionado of vintage items of all kinds, a foodie and the owner of the brand g.a.s (gear ⋅acquisition ⋅syndrome), a clothing line that wants women to have fun dressing up and having their own style.

She's also a co-founder of Thailand Closet, located on the first floor of the Bangkok Art and Culture Center.

Oftentimes, she speaks on public relations and marketing communications at educational institutions and other organizations.

Apart from work, she likes to widen her perspective and update herself on trends so that she'll have fresh new ideas for her work.
Latest posts by Kullaya Kassakul
(see all)