Duo Solo Exhibition of Michael Kvium & Christian Lemmerz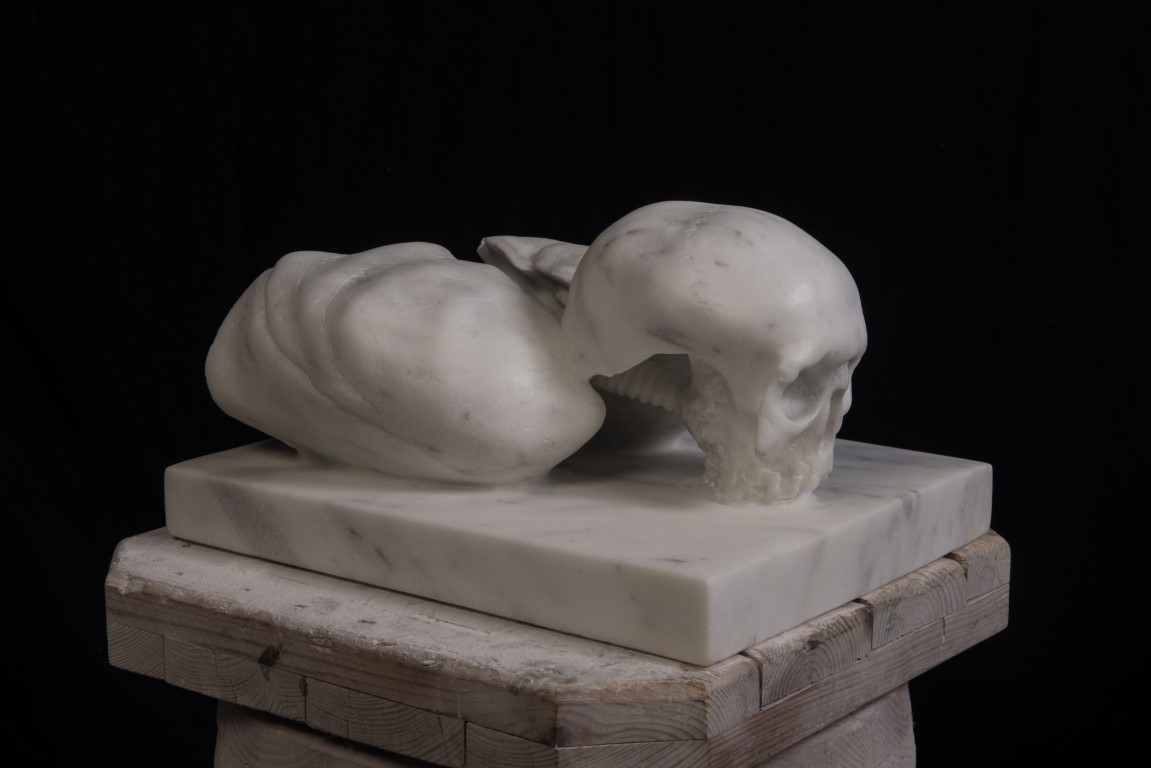 Artists: Michael Kvium & Christian Lemmerz
Curators: Kuang Wei & Emilie H. Kuang
Exhibition Dates: 17 December 2020 – 31 January 2021
Opening: 17 Dec 2020 at at 4:00PM
Venue:  Tang Contemporary Art Bangkok
Tang Contemporary Art is proud to present the opening of the Duo Solo Exhibition of Michael Kvium & Christian Lemmerz. Michael Kvium and Christian Lemmerz are both two highly recognized Danish and German artists, and both have held their first solo exhibitions at our Hong Kong gallery in October and November 2018 respectively. Their first exhibition at Tang Contemporary Art in Bangkok will take place from 17 December 2020 – 31 January 2021.
Born on 15 November 1955 in Horsens, Denmark, Michael Kvium started his career as a cartoonist while studying at The Royal Danish Art Academy, where he graduated from in 1985. He then moved to Copenhagen, where he soon received recognition from the Copenhagen art scene. In cooperation Christian Lemmerz, they formed the performance group "Vaekst" in 1985, where they, along with others, made a short film.
Michael Kvium has had solo exhibitions at major art museums in Denmark as well as had exhibitions internationally in Germany, Cuba, Norway, Belgium, The Faroe Island and China. While his works are displayed all over museums in Denmark, Horsens Art Museum in his hometown, still has the biggest collection of his works. Michael Kvium is inspired by universal conflicts such as the body, family relations, and vanity. His confronting motifs are illustrated in the form of humanely figures against various sceneries. His main subjects are often distorted figures with abnormal faces and bodies. These figures in his paintings often have an androgynous face, also closely resembling his own face. Lemons, eyes, and brains are symbols that are often found in his paintings. He is inspired by the Baroque style and the use of Chiaroscuro.
Michael Kvium is currently based in Copenhagen, and has received numerous awards and nominations including the highly coveted Eckersberg Medal and Knighthood from Queen Margrethe II of Denmark.
Over the years, Christian Lemmerz has worked with drawings, installations, videos, performance and paintings. He has created a large number of artworks, which both fascinates and appeals to his audience. His artworks exceed taboos and often engage in the conditions of human existence. His works often circle around the concepts of life and death, will and oppression – combining the classical art of sculpting with contemporary issues of the world.
Christian Lemmerz has been influenced by great philosophers such as Immanuel Kant and Martin Heidegger. At the same time, he has also been influenced by our current times, where mass media, death, terror and suffering are central themes. One of Christian Lemmerz's intentions with his art is to create a space where the viewer can give physical form to one's own thoughts on identity, existence and being. The striking beauty in his art comes with a shocking insistence, often leaving the viewer stunned or speechless.
Since the 1980's, when Christian Lemmerz became a part of Værst (worst) with Michael Kvium, he has evolved as a master of the classical art. Over the last couple of years, his work with classical materials, such as marble, references directly back to the renaissance's masters. In 2009, he was awarded with the Thorvaldens Medal, which is the highest distinction a Danish sculptor can receive.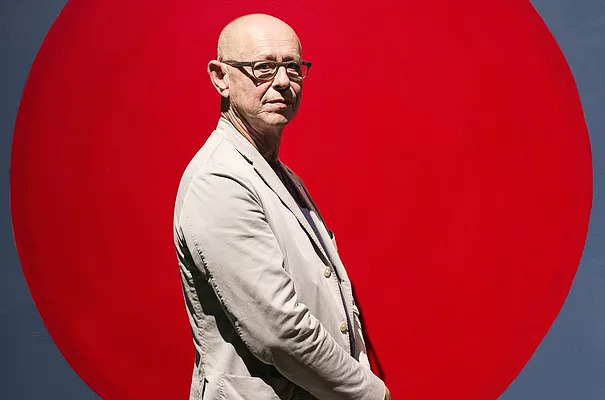 Michael Kvium
​Michael Kvium (b. 1955) is a Danish artist.
​In recent years, his signature media has been painting. Kvium has also done stage design for the theatre and has exhibited all over the world. In 2001 he was the recipient of the Royal Danish Academy of Fine Art's prestigious Eckersberg Medal.
In 1981, together with Erik A. Frandsen and Christian Lemmerz, he was one of the cofounders of Værkstedet Værst, a collaborative workshop for performance art. From the 1980s, his works include virus-like shapes as part of the growth cycles. Works from the 1990s also include bandaged figures depicting paralysis and claustrophobia. Solo exhibitions at ARoS Aarhus Kunstmuseum (2006) and Ordrupgaard (2007) have included large works evoking relationships with the landscape and nature. His works also include videos, comic strips and performances. He has created stage sets in collaboration with Katrine Wiedemann. Together with Christian Lemmerz, in 2000 he created an eight-hour-long silent film titled "The Wake" inspired by James Joyce's Finnegan's Wake.
Kvium's works are included in the collections of many of Denmark's museums and galleries.
Christian Lemmerz
​Christian Lemmerz (b. 1959) was born in Germany. Today he lives and works in Denmark and Italy. From 1978 to 1982 he studied at The Academy of Fine Arts in Carrara, Italy, and from 1983 to 1988 at the Royal Danish Academy of Fine Arts in Copenhagen. Lemmerz expresses himself in a variety of media: film, performance, sculpture, drawing, painting, and installation works.
He has explored unconventional materials, as can be seen for example in his early margarine sculptures and his slaughtered pigs exhibited in glass cases. He also works with traditional materials such as bronze and marble. Many of Lemmerz's works focus on taboo-related themes taken from contemporary or historical events.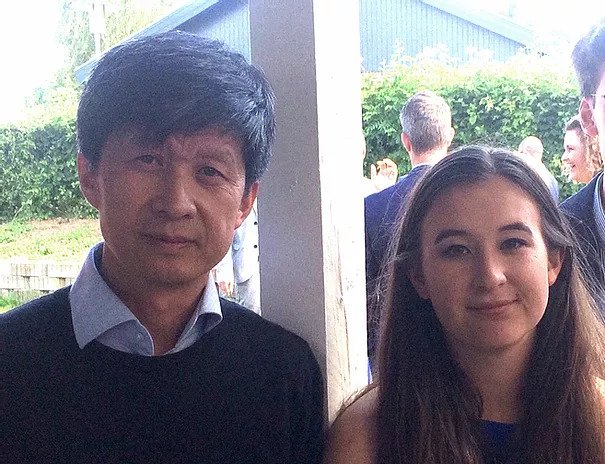 About the curators:
​Kuang Wei graduated from the stream of Visual Arts at the Danish Design School.  Since 2006, he has worked as art director for Faurschou Foundation, Red Brick Museum, and Star Foundation respectively. Emilie H. Kuang is currently studying Art History at the Aarhus University in Denmark.
Tang Contemporary Art Tang Contemporary Art was established in 1997 in Bangkok, later establishing galleries in Beijing and Hong Kong. Tang Contemporary Art is fully committed to producing critical projects and exhibitions to promote Contemporary Chinese art regionally and worldwide, and encourage a dynamic exchange between Chinese artists and those abroad.    
Acting as one of the most progressive and critically driven exhibition spaces in China, the gallery strives to initiate dialogue between artists, curators, collectors and institutions working both locally and internationally. A roster of groundbreaking exhibitions has earned Tang Contemporary Art internationally renowned recognition, establishing its status as a pioneer of the contemporary art scene in Asia. Tang Contemporary Art represents leading figures in Chinese art including Ai Weiwei, Huang Yongping, Shen Yuan, Wang Du, Liu Xiaodong, Yang Jiechang, Xia Xiaowan, Sun Yuan & Peng Yu, Yan Lei, Wang Yin, Wang Yuping, Yangjiang Group, Guo Wei, Zheng Guogu, Lin Yilin, He An, Zhao Zhao, Wang Yuyang, Weng Fen, Yang Yong, Xu Qu, Xu Xiaoguo, Ji Zhou, Cai Lei, Ling Jian, Liu Yujia, Zhu Jinshi, Qin Qi, Chen Yujun, Chen Yufan and Chen Wenbo, and collaborating with international artists such as H.H.Lim, Rirkrit Tiravanija, Sakarin Krue-On, Michelangelo Pistoletto, Adel Abdessemed, Dinh Q.Le, Michael Zelehoski, Jennifer Wen Ma, Rodel Tapaya, Natee Utarit and Heri Dono.
EDITORIAL STAFF : pr.fyibangkok@gmail.com mobile : 096 449 9516
Editor | Kullaya Kassakul is a seasoned public relations professional with over 20-year experience, a true cat slave, an aficionado of vintage items of all kinds, a foodie and the owner of the brand g.a.s (gear ⋅acquisition ⋅syndrome), a clothing line that wants women to have fun dressing up and having their own style.

She's also a co-founder of Thailand Closet, located on the first floor of the Bangkok Art and Culture Center.

Oftentimes, she speaks on public relations and marketing communications at educational institutions and other organizations.

Apart from work, she likes to widen her perspective and update herself on trends so that she'll have fresh new ideas for her work.
Latest posts by Kullaya Kassakul
(see all)