Another level of luxury: Lebua introduces its new "Hotel to Home" concept
In today's world, we have all adapted to the new normal and new ways of life. Wouldn't it be wonderful if you could experience world-class service in the comfort of your home, without needing to travel? Lebua Hotels & Resorts launches its newest concept 'Hotel to Home', bringing the luxury retreat experience to local residences. From a gourmet seven-course meal complete with wine pairings to floral arrangements, the services of a babysitter, and a mood-setting turndown, the experience harnesses the in-house expertise of the award-winning, all-suite lebua at State Tower to treat homebound patrons to a bit of what they have been missing.
Deepak Ohri, CEO of lebua Hotels & Resorts, said, "As part of the travel industry, we need to build confidence in our services and provide immersive experiences. Luxury travel will be redefined as being able to truly appreciate unique experiences, inclusive of dining, relaxing and exploring. The hope is that the 'Hotel to Home' program will re-instill confidence among our customers and help bring hospitality back."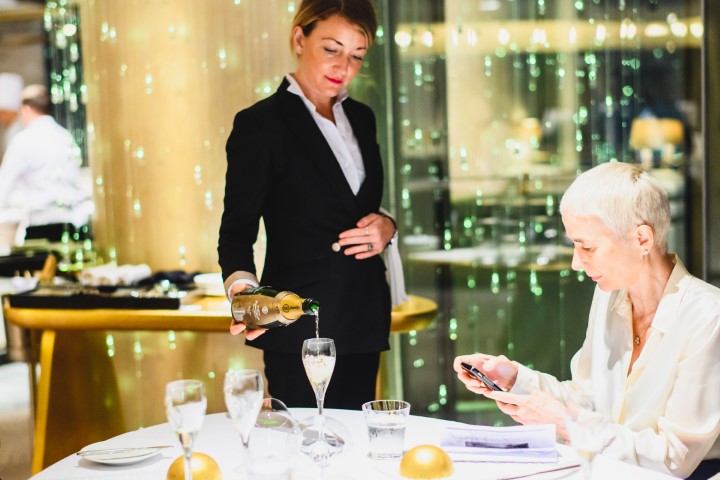 Designed for a minimum of five guests, 'Hotel to Home' includes a seven-course dinner paired with drinks selected by an attendant sommelier or mixologist. The experience begins with a Champagne aperitif, Perrier-Jouët champagne. A heritage of Epernay, Perrier–Jouët represents the elegance and tastefulness of Lebua Hotels & Resorts, whose refined luxury fits the champagne brand's 200 year-history. For this exclusive experience, the St Hugo Shiraz 2013 Exclusive 'lebua' Release, specially created by St Hugo winery to celebrate Mezzaluna's achievement of being the first establishment in Thailand given the highly coveted two Michelin stars. Each dish is prepared by Chef Ryuki Kawasaki from Mezzaluna or Chef Thierry from Chef's Table and other in house chefs of Sirocco and Breeze. The fare offered will range from classic French cuisine made with the simplest of ingredients of the Chef's Table to the fine French fare with a Japanese twist from Mezzaluna. For those wanting to sample Pan Asian fare or Mediterranean cuisine cooked to perfection, chefs from Breeze and Sirocco will create a menu full of surprises. To complete the experience, exotic arrangements by the hotel's in-house florist will help set the scene, with four-hours of babysitting service to help relax and enjoy the evening. Following dinner, coffee and tea will be served in the comfort of the living room, and guests will find a hotel-style turndown at bedtime.
Indulge in a refined experience from Lebua with "Hotel to Home".
 Email : dome@lebua.com Tel : 02-624-9999
'Hotel to Home' starts at THB 200,000 and can be tailor-made depending on the requests received. For more details and packages, visit https://lebua.com/hotel-to-home/
ส่งข่าวประชาสัมพันธ์ถึงกองบรรณาธิการ : pr.fyibangkok@gmail.com โทรศัพท์ 093 595 9236